SELL YOUR VEHICLE
We want to buy your vehicle! We are currently looking for used cars, trucks, and SUV's for our lot. Get your FREE appraisal today!
STRESS-FREE SELLING PROCESS
Don't worry about having to spend your money and time to sell your vehicle privately, just bring it to Bannister Chevrolet and we will ensure the selling process is quick and easy!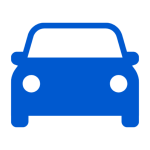 WE TAKE A VARIETY OF VEHICLES!
We are currently in need of trucks, cars and SUV's of all years, makes, and models.
What to Consider Before Selling Your Vehicle
Are you prepared to sell your vehicle? Maybe you're finally ready to upgrade your vehicle,  or you are no longer in need of your car and want some extra cash for it. Whatever the reason may be, Bannister Chevrolet is prepared to help! Other than having all your paperwork ready and making sure your vehicle is in cleaned and inspected, there are a few other things that you should consider before selling your vehicle.
Research is Key
How much a dealership will offer will vary, key elements such as the vehicle's overall condition and mileage will affect the price that you are offered. It's essential to do your research so you have a better idea as to what your current vehicle is worth. Use a Value Your Trade Tool to get an estimate before making your way to the dealership.
Get Your Documents In Order
Paperwork is crucial to finalizing most transactions. One of the main benefits to selling your car to a  dealer is that they can typically handle most of the paperwork for you as they are experts in this area and know exactly what is needed and how to receive it. And of course, one of the downsides to selling privately is that you are fully responsible for having all the necessary paperwork. The documents needed will depend on where you are located, but they usually include a bill of sale, an odometer certification, the vehicle's title, and the car's vehicle history report.
If you still owe a balance on the vehicle you will need to figure out the exact amount of the loan payoff. After you sell your car you can use that money and pay off your current loan, and deposit the rest. Or, in some cases the dealership may provide an offer that would include paying off your remaining balance depending on how much it is, what type of vehicle you own, etc.
Get An Inspection
Before selling your current car, you may want to take it to a dealership or your regular mechanic for a professional inspection. You can then fix any issues that might affect your offer when you sell, such as windshield chips, dents, pain chips/scratches, etc.
You'll need to figure out how much value these repairs will add to your vehicle before going through with them. Dealerships don't expect pre-owned vehicles to be in perfect condition, so you shouldn't need to make a ton of modifications as sometimes it can end up being a waste of money if it only adds an additional $50 to your vehicle when the repair would mostly have costed much more than that. The dealerships will just want to see that you have taken good car of your vehicle, such as performing regular oil changes, tire rotations, etc.
Get Your Vehicle Cleaned & Detailed
You have a better chance of negotiating a better offer if your car is clean. You can get your car detailed for an affordable price and can easily restore the seats, carpets, glass, etc. so it looks as good as new!
Is Selling To a Dealer Right For You?
There are many options for selling your vehicle. You can sell privately, you can sell to a dealership, or you can sell through a third party vehicle directory. Selling privately is a great choice if you want to have control over how much you want to sell for – however you will need to account for the time and energy it takes to sell on your own. You will also need to take into consideration that the process may stretch out for months. When selling your vehicle to a dealership like Bannister Chevrolet, we can guarantee that the entire experience will be as simple, quick and as seamless as possible. We are experts, our professionals will walk you through each step to ensure that there is absolutely no-hassle when we purchase your vehicle from you. And with there being such a high demand for inventory, we are willing to pay ABOVE market value for your used vehicle. Contact us today!